The day has finally come, our 2022 Comp Kit is officially for sale.
At our core, we are the biggest and most successful mobile esports organization in the world. We brought that into our third iteration of our competitive kit. With new threads, our players will make their presence known on the World's stage.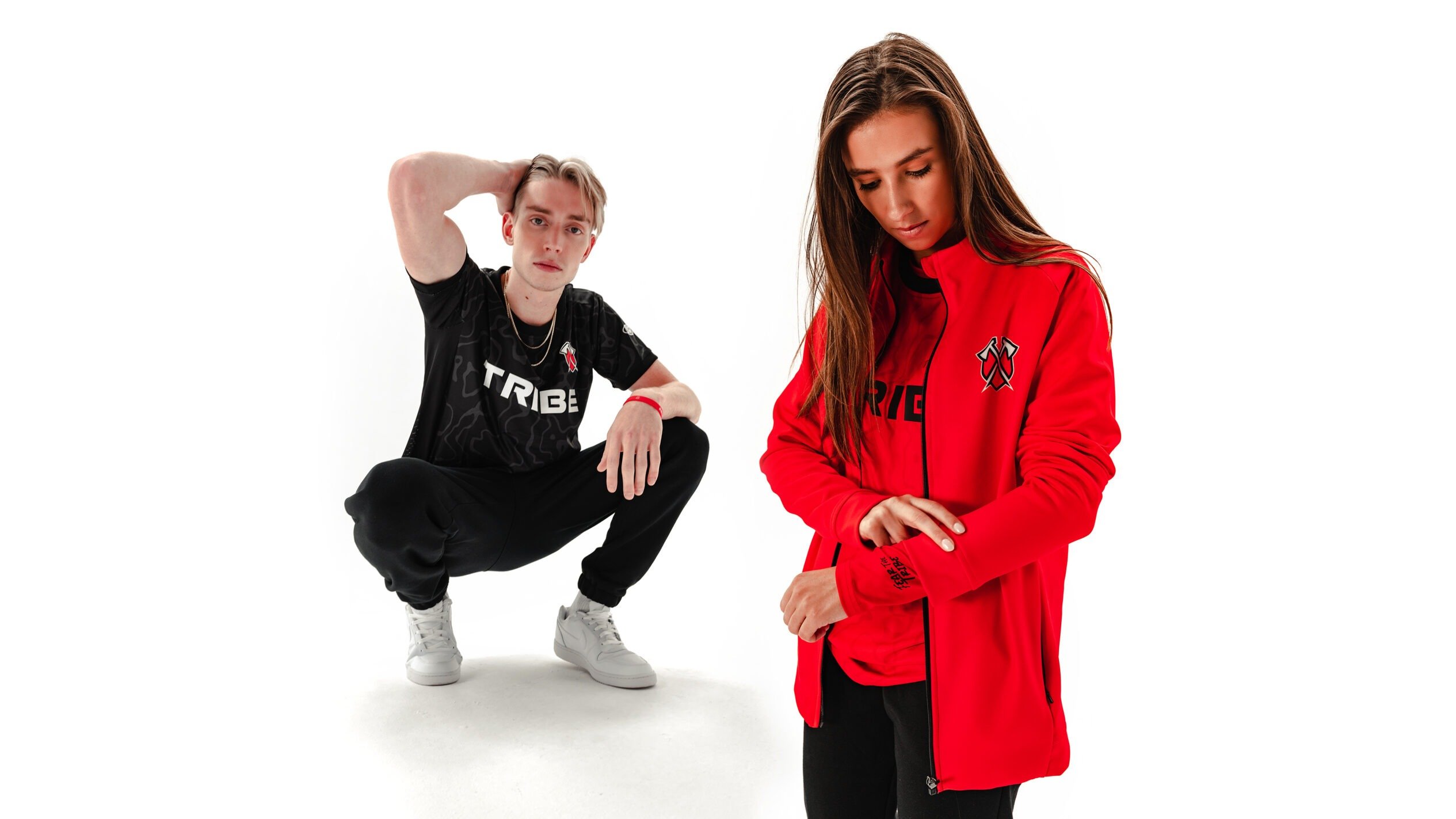 Inspired by the detailed view of a damascus steel axe, we crafted both a red and black jersey as the focal points of this kit, followed by a set of complementary pieces that make several uniform combinations possible.
Our teams have many key qualities that keep them at the top. One of those is versatility, or the ability to adapt. We took this key quality and brought it to life with the kit. Two different colored jerseys and warmups, alongside joggers and a jacket, make the different combinations endless. This also allows us to showcase two teams equally when they qualify for the same World Championship.
We're proud to be able to provide quality competitive apparel to our teams and are even more excited to be able to provide them to you, but one question… Red or Black?
Available now at Tribe Shop.

Twitter | Facebook | Instagram | YouTube | Discord | TikTok